RUCCIS is proud to present our new Caberet.
Metamorphosis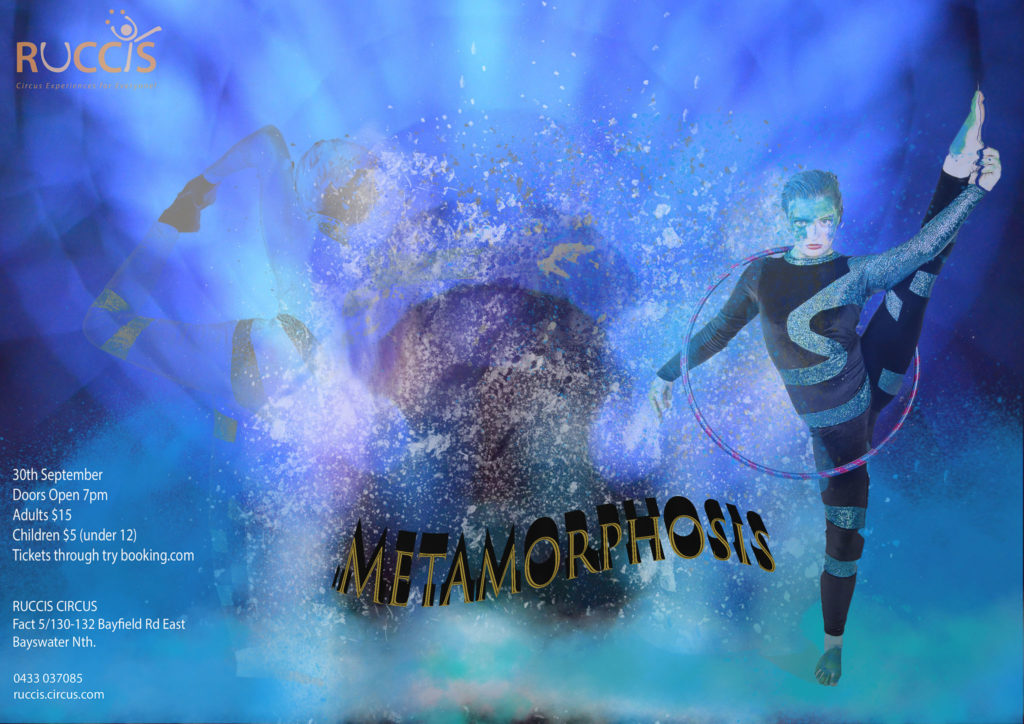 Metamorphosis is a collection of contemporary circus acts showcasing a variety
of disciplines from some of the senior students and coaches of RUCCIS.
A fun night out for the whole family.
Please note:
Audience is encouraged to bring a cushion to place on seating.
There will be Popcorn and drinks available for purchase.
Venue
Bayfield Rd East, Bayswater Nth, Melbourne Vic
Contact Details:
For more information go to www.ruccis.com.au or email circus@ruccis.com.au
Tickets are now on Sale through Trybooking.com
Adults $15 Children $5
Date 30th September 2017
There are limited seats, so get in quick.