RUCCIS is proud to present our new Caberet.
The Night is Dark
Do you know the terror of he who falls asleep?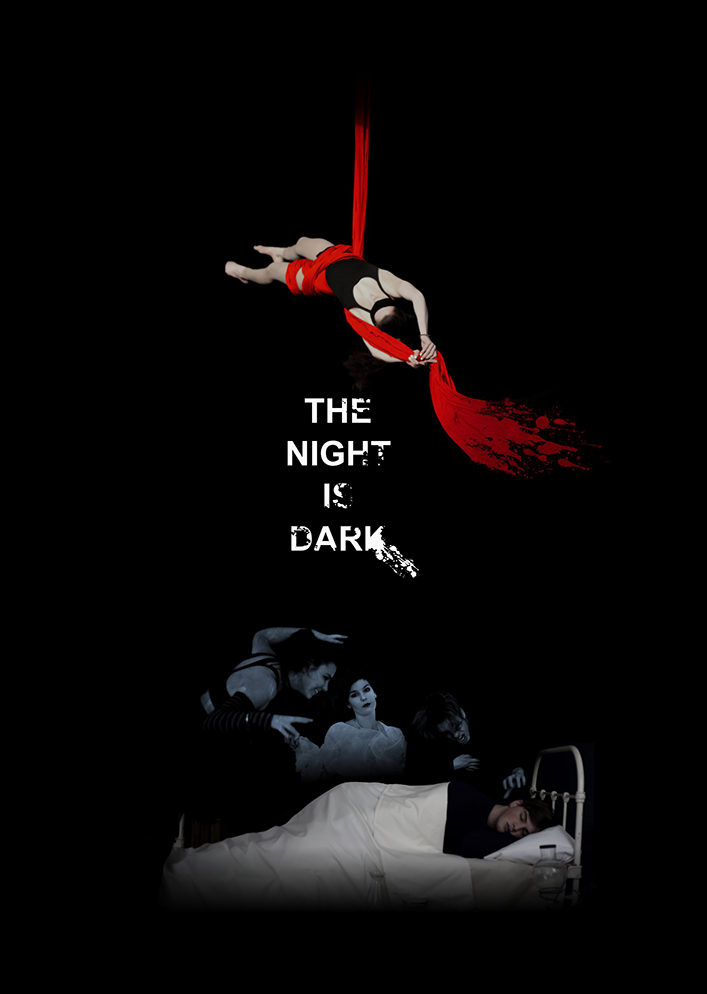 It lies beneath the stars and under hills, and empty holes it fills; a special moment in the middle of the night when all the dark things come out from hiding and then the dream begins.
The Night is Dark is a collection of contemporary circus acts showcasing a variety
of disciplines from some of the senior students and coaches of RUCCIS. A fun night
out for the whole family.
Please note:
Audience is encouraged to bring a cushion to place on seating.
There will be Popcorn and drinks available for purchase.
Venue
Badmington Courts Kilsyth Sports Centre
115 Liverpool Rd, Kilsyth
Melbourne, Victoria 3137
Contact Details:
For more information go to www.ruccis.com.au or email circus@ruccis.com.au
Tickets are now on Sale through Trybooking.com
Adults $15 Children $5
Date 17th September 2016
There are limited seats, so get in quick.